"Gay-ish" Series Outlandish Brings John Waters and Jackie Hoffman to Fort Lauderdale
January 13, 2018
Outlandish, which debuted last year, consists of six live acts that are iconic in the LGBTQ community.
| Ft. Lauderdale, FL ARTICLES | Ft. Lauderdale, FL HUB | #WiltonManors | @ILoveGayFlorida
|
| Entertainment ARTICLES | Entertainment HUB | #GayMovies | @ILoveGayMovies |


Broward Bans Conversion Therapy
January 10, 2018
The Broward County Commission unanimously passed an ordinance prohibiting the practice of conversion therapy on minors.
| Ft. Lauderdale, FL ARTICLES | Ft. Lauderdale, FL HUB | #WiltonManors | @ILoveGayFlorida
|
| Local News ARTICLES | Local News HUB |


Broward County considering ban on controversial gay conversion therapy
January 05, 2018
Some therapists claim they can turn children from gay to straight. It's controversial counseling that, experts say, hurts children. 7's Brian Enti
| Ft. Lauderdale, FL ARTICLES | Ft. Lauderdale, FL HUB | #WiltonManors | @ILoveGayFlorida
|
| Youth ARTICLES | Youth HUB | #LGBTYouth | @ILoveGayYouth |
| Local News ARTICLES | Local News HUB |


CenterLink: Bringing Out Pride Center Potential
January 03, 2018
The Wilton Manors area plays host to many well known LGBT related nonprofits like the Pride Center, SunServe and Latinos Salud. But then there's CenterLink, an unknown but extremely important national LGBT non-profit that provides for emerging LGBT centers across the country.
| Ft. Lauderdale, FL ARTICLES | Ft. Lauderdale, FL HUB | #WiltonManors | @ILoveGayFlorida
|
| Business ARTICLES | Business HUB | #LGBTBiz | @ILoveLGBTBiz |


Florida City Embraces LGBT Community
December 22, 2017
Wilton Manors embraces diversity, but some feel left out as the cost of housing and services rise.
| Ft. Lauderdale, FL ARTICLES | Ft. Lauderdale, FL HUB | #WiltonManors | @ILoveGayFlorida
|
| News & Issues ARTICLES | News & Issues HUB | #GayLife | @LGBTPinkieB |


Pride Center Hosts Matthew Shepard Foundation Hate Crimes Panel on Thursday
November 08, 2017
Hatred, bigotry, and discrimination "can't just be left to slowly erode. By itself, it does not just "get better. And time is not our friend," said Jason Marsden, executive director of the Matthew Shepard Foundation.
| Ft. Lauderdale, FL ARTICLES | Ft. Lauderdale, FL HUB | #WiltonManors | @ILoveGayFlorida
|
| Pride ARTICLES | Pride HUB | #GayPride | @ILoveLGBTPride |
| Local News ARTICLES | Local News HUB |


Boomer/Senior LGBT health expo returns to Pride Center
October 11, 2017
Seniors and baby boomers will find a wealth of health resources at The Pride Center on Saturday, Oct. 21, from 10 a.m. to 2 p.m. The 8th annual Boomer/Senior Health Expo returns with a comprehensive showing of community vendors and organizations.
| Ft. Lauderdale, FL ARTICLES | Ft. Lauderdale, FL HUB | #WiltonManors | @ILoveGayFlorida
|
| Health & Fitness ARTICLES | Health & Fitness HUB | #GayHealth | @ILoveGayHealth |


Fort Lauderdale's 9th Annual OUTshine Film Festival Celebrates LGBTQ Film
September 21, 2017
The OUTshine Film Festival is back in Fort Lauderdale for its ninth annual season, featuring over 30 new films and honoring LGBTQ actor and activist Tommy Dorfman. The OUTshine Film Festival is gea…
| Ft. Lauderdale, FL ARTICLES | Ft. Lauderdale, FL HUB | #WiltonManors | @ILoveGayFlorida
|
| Movies & Film ARTICLES | Movies & Film HUB | #GayFilm | @ILoveGayMovies |
| Entertainment ARTICLES | Entertainment HUB | #GayMovies | @ILoveGayMovies |


Susanne Bartsch to Present "Art-A-Porter" as part of GLBX's ARTOPIA IV on Saturday, September 23
August 17, 2017
Susanne Bartsch, the iconic New York nightlife event producer whose outlandish, over-the-top parties have united the couture and the avant-garde, will present the "Art-A-Porter" as part of the GLBX Council of the Greater Fort Lauderdale Chamber of Commerce's fourth annual ARTOPIA presented by JM Lexus. During this art-inspired evening on Saturday, September 23 from 7 to 10 p.m. a...
| Ft. Lauderdale, FL ARTICLES | Ft. Lauderdale, FL HUB | #WiltonManors | @ILoveGayFlorida
|
| Events ARTICLES | Events HUB | #GayEvents | @ILoveLGBTPride |


Out gay pro wrestler Sweet Johnny Velvet of South Florida wins championship
June 20, 2017
Professional wrestler Johnny Smith, better known as Sweet Johnny Velvet of Fort Lauderdale, has become the first out gay world heavyweight champion for the South Florida promotion Fighting Evolution Wrestling (FEW).
| Ft. Lauderdale, FL ARTICLES | Ft. Lauderdale, FL HUB | #WiltonManors | @ILoveGayFlorida
|
| Winter Sports ARTICLES | Winter Sports HUB | #GaySkiWeek | @ILoveGayWSports |
| Sports ARTICLES | Sports HUB | #GaySports | @ILoveGaySports |


'Bearsurrection' Seeks To Promote Fort Lauderdale
April 18, 2017
An attempt to revive South Florida's fractured bear community is underway.
| Ft. Lauderdale, FL ARTICLES | Ft. Lauderdale, FL HUB | #WiltonManors | @ILoveGayFlorida
|
| Bears ARTICLES | Bears HUB | #GayBears | @ILoveQBears |
| Events ARTICLES | Events HUB | #GayEvents | @ILoveLGBTPride |


Smithsonian Exhibit "The Way We Worked" and "Wilton Manors Works" Event Arriving at Art Gallery 21 March 2017
February 18, 2017
Art Gallery 21, in partnership with the City of Wilton Manors, the Central Area Neighborhood Association of Wilton Manors, The Pride Center at Equality Park, Stonewall Museum & Archive and The Humanity Project, will host the traveling Smithsonian exhibit "The Way We Worked" from Friday, March 24, 2017 through Saturday, May 6, 2017. Through rare videos, fascinating interviews and compelling pho...
| Ft. Lauderdale, FL ARTICLES | Ft. Lauderdale, FL HUB | #WiltonManors | @ILoveGayFlorida
|
| Arts ARTICLES | Arts HUB | #GayArt | @ILoveGayArt |


Drag queens 'lip sync for their lives' at Pride Center show
February 07, 2017
The Pride Center hosted the annual Drag Show on Jan. 27 and exceeded last year's audience count by more than double.
The show started off with fan-favorite drag queen Roxy Wood, who previously hosted Drag Bingo in October. She got the crowd pumped up as they were in for an unforgettable night.
| Ft. Lauderdale, FL ARTICLES | Ft. Lauderdale, FL HUB | #WiltonManors | @ILoveGayFlorida
|
| Drag ARTICLES | Drag HUB | #DragQueen | @ILoveGayDrag |
| Events ARTICLES | Events HUB | #GayEvents | @ILoveLGBTPride |


These Florida LGBT Elders Will Give You Life
January 30, 2017
They can face discrimination and isolation, but—as in one Florida group—LGBT elders are getting together to share company, and a lot of laughter.

View More Article Entries by this Member | View Member Profile

| Ft. Lauderdale, FL ARTICLES | Ft. Lauderdale, FL HUB | #WiltonManors | @ILoveGayFlorida
|
| Seniors ARTICLES | Seniors HUB | #LGBTSeniors | @ILoveGaySeniors |
| Local News ARTICLES | Local News HUB |


CEOs assess South Florida's economy for 2017
January 23, 2017
This week's question: Job growth in Miami was slow this year, compared to other areas of Florida, thanks to a recession in Latin America and Zika. What do you expect for South Florida's economy in 2017?

IGLTA - View More Article Entries | View Business Listing
| Ft. Lauderdale, FL ARTICLES | Ft. Lauderdale, FL HUB | #WiltonManors | @ILoveGayFlorida
|
| Latinx/Hispanic ARTICLES | Latinx/Hispanic HUB | #QueerLatinx | @IHeartQLatinx |
| Business ARTICLES | Business HUB | #LGBTBiz | @ILoveLGBTBiz |


Join Our E-Mail List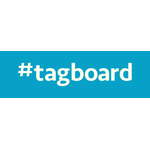 Click Here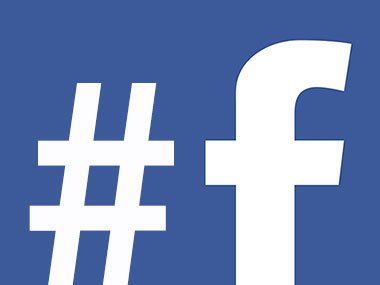 Click Here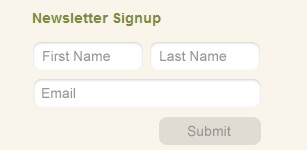 ---
- PinkBananaMedia.com
- ILoveGay.LGBT
- ILoveGay.NET
- GayRelevant.com
- LGBTWeek.NYC
- LGBTBrandVoice.com
- LGBTBizTech.com
- LGBTBold.com
- LGBTNew.Media
- LGBTDestinationMarketing.com